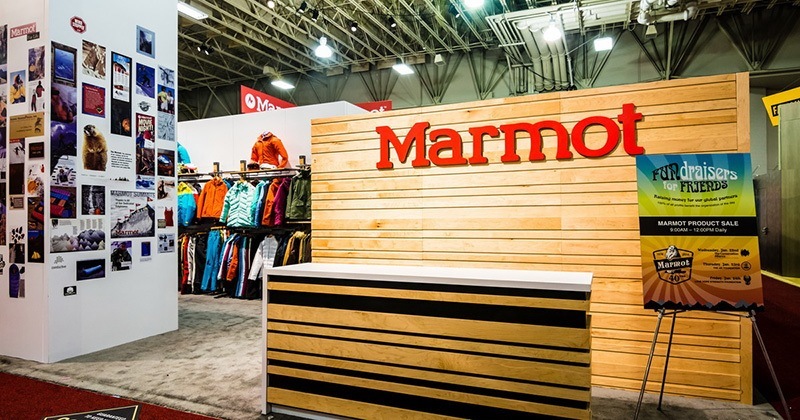 Sustainable Trade Show Booth Design
As the Green Movement continues to sweep the country (thankfully), the demand for sustainable trade show booth design continues to escalate. You're probably familiar with how to be more sustainable in your everyday life — but how do you incorporate sustainability into your exhibit? In this article, we'll walk you through a handful of options for how to go green with your trade show booth.
---
Think Light!
Opting for lightweight materials is a win-win-win. Win #1: You win on the costs associated with shipping your booth. The lighter the booth, the lower the drayage expense. Win #2: The planet wins because a lighter booth requires less fuel to ship and therefore results in less pollution. Yay! Win #3: Your trade show booth design company, such as mackenzie EXHIBIT, wins because lightweight booths are much easier to assemble and take down. See? Win, win, win. Somewhere, Charlie Sheen is very happy with this level of winning.
Some lightweight materials you can use are tensioned fabric, aluminum, interlocking cardboard, high-density foam, and inflatable structures (think couches, chairs, and other in-booth accessories).
---
Breathe New Life

The American West is experiencing an epidemic of pine beetles that are sweeping through forests and killing trees. While this is bad news for our trees, it does mean that there are eco-friendly options for those who want to include wood in their booth design. Rather than harvesting healthy trees, instead opt for breathing life into pine that has already been killed by pine beetles. This helps to clear unhealthy growth and make room for new trees — the forests get a boost and you get to have that beautiful au naturel pine look in your booth. Again with the winning.
---
Reuse Your Booth
The title of this section is a pretty big giveaway — you should reuse your booth! Designing a trade show booth that is meant to last season after season might mean putting a bit more money into it in the beginning, but it will save you big in the long run when you don't have to sink money into a new booth every year. What's even better? You'll be drastically cutting down on your company's contributions to the local landfill by avoiding tossing out your trade show booth.
---
Have a Light Bulb Moment
We're big fans of using dramatic lighting to highlight products, entryways, and to create ambiance. Light is a crucial element of any successful trade show booth design, but it can also be an important part of sustainable trade show booth design. Opt for energy-efficient CFLs or LEDs to create the beautiful glow you're going for while being conscious about the health of the planet. After the trade show is done, consider using these bulbs in your office as a way to save even more money and reduce your energy usage.
---
Trade Show Chic
You've put a lot of time, effort, and moolah into creating your trade show booth — so show it off! Your office space can probably use a facelift (1989 called — they want their cubicles back), so why not use your sustainable trade show booth design as a way to revamp your business? Exhibit walls can be repurposed as avant-garde decor for conference rooms or break rooms, countertops are perfect for reception areas, and carpet can be used just about anywhere. Put your thinking cap on, and you'll be able to come up with a bunch of ways to use your trade show booth as office decor.
---
Sustainable Swag
All of those catalogs, brochures, t-shirts, stickers, hats . . . where do you think they go when attendees return home from trade shows? We don't want to burst your bubble, but the majority area headed straight for the trash. The amount of waste this creates is almost unfathomable, but there are ways you can combat the issue. Rather than handing out a bunch of paper materials, try adding a television screen to your booth design that can display the information normally included in your pamphlets. Upload this same information to your website and direct people to that page instead — you'll get more website traffic and the landfill will get fewer donations. You can also try upping your swag budget a little and opting for giveaways that attendees will actually want to hang onto long after the event is over, such as reusable water bottles. These are a great option because they reduce waste while also acting as mobile billboards as people carry them around. Some other ideas for sustainable swag are t-shirts made from hemp or pens and notebooks made from already-recycled materials.
---
Sustainable Trade Show Booth Design
We hope this post has opened your eyes to some easy ways to create sustainable trade show booth design without having to make any sacrifices to your brand's style. If anything, going green will help to show customers that you're up on current trends and care about the planet as well as your bottom line. So much win!
---
Ready to get started or have some more detailed questions on the booth design process? Give us a call at 801-621-7500 or email us here.
https://mackenzie-exhibit.com/wp-content/uploads/2015/10/MARMOT4.jpg
420
800
Mimi MacKenzie
https://mackenzie-exhibit.com/wp-content/uploads/2016/01/logo-white.png
Mimi MacKenzie
2018-06-08 11:56:26
2018-06-08 11:56:26
Sustainable Trade Show Booth Design