Tension Fabric Trade Show Displays
Tension fabric trade show displays are lightweight exhibits constructed by stretching a graphic fabric over an aluminum frame. The exhibits can easily be made larger or smaller by adding additional segments of frame. The tightly pulled fabric provides a large canvas that is perfectly suited for displaying bold, brand-centric images. When these exhibits aren't in use, they are easily packed up into portable bags. Tension fabric displays are an excellent option for exhibitors looking for a booth that is easy to manage but still provides a unique trade show experience representative of their brand.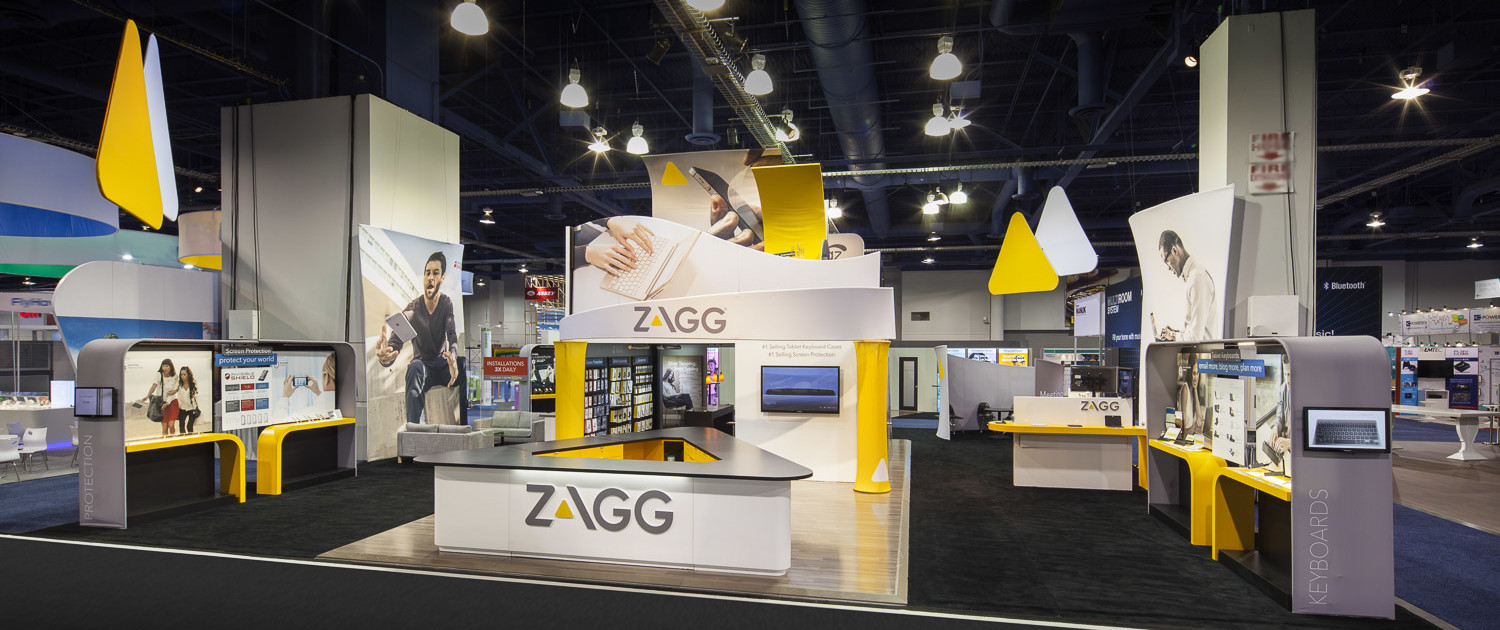 Tension Fabric Versatility
Tension fabric trade show displays are preferred by many exhibitors because of how easy they are to use. Setting up, dismantling and transporting tension fabric exhibits can be done quickly and easily by only one or two people. Despite how easy they are to use, tension fabric exhibits don't sacrifice brilliance. Large and prominently displayed branded graphics make tension fabric displays demand attention on trade show floors. The mackenzie EXHIBIT design team will help you choose the best graphics to use for these displays. Whether we utilize artwork you already have or design a completely new concept, we will ensure your tension fabric display leaves a lasting impression on visitors.
Tension Fabric Trade Show Displays Customization
Additional features such as TVs and product display shelves can also be easily added, giving tension fabric exhibits an extra level of customization. Segments can quickly be added or subtracted to change the booth's size for any trade show. The segments can also be arranged in a wide variety of layouts to design a floor plan suitable for any needs. Our design team will also help choose which configurations will best help achieve your trade show goals.
Features Tension Fabric Exhibits:
Lightweight
Cost-Effective Shipping
Quick Install
Customizable
Easy
mackenzie EXHIBIT provides end to end service. We go well beyond just designing displays and help clients manage all planning, budgeting and shipping logistics associated with trade show booths.